Fit Out Services in Qatar, Doha
Softzone interiors Qatar is one of the leading interior fit out companies in Qatar. We have defined our goal to become a leading fit out company in Qatar and we offer our services with utmost dedication and commitment.
 Fit out Company in Qatar
A tremendous reputation in the field of office fit out and has been tagged as one of the leading interior design and fit out services in Qatar. We undertake all types of fit-out works, be it a semi-finished construction or a fully-furbished workspace, we provide the best solutions depending upon your requirements.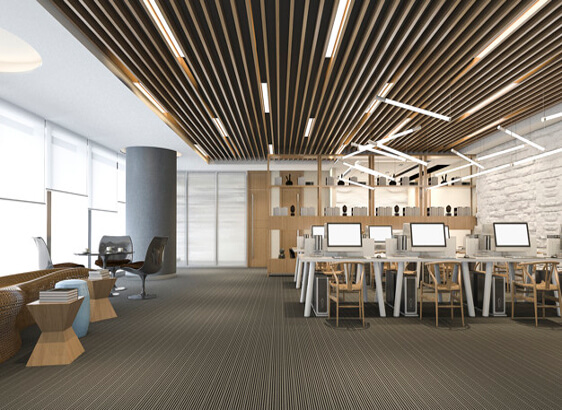 We are capable of handling both Categories A fit-out and Category B fit-out, we offer quality services at all levels. Being a front-line office fit-out company, Softzone interiors in Qatar offers out-standing fit out services to its customers ranging from floors, ceilings, partitioning, and other electrical & mechanical services to fit out the installation of offices, kitchens, receptions, and other furnishing & decorating services.
We analyze your environment and requirements from all possible ends as we are bound to deliver unique and best matching solutions to our customers.
If you are worried about the finishing of your on-going construction or if you want to change the atmosphere and the theme of your office workspace, and if you are in search of the best interior fit-out company in Qatar, then Softzone interiors in Qatar is what you are looking for.
In addition, to fit out services in Qatar, we offer quality interior decoration services in Qatar, turnkey solutions in Qatar, glassworks in Qatar, and other aluminum services to our clients and customers. You will find Softzone interiors as the one-stop solution for all your post-construction requirements.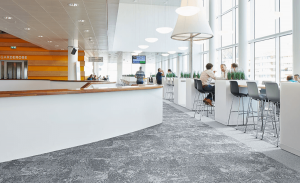 ADVANTAGES OF FITOUT SERVICE PROVIDERS IN QATAR
– A fresh Perspective
It's your office and you know it best. However, a professional will give it a once over with a practiced eye and give you something amazing that you could never have figured out.
Additionally, our team of fit-out experts in Qatar constantly comes across fresh trends and designs in our line of work. They can give your office diagnosis and provide you with a design that works out excellently.
– Project Management
A commercial fit-out company will take the strain of managing your project off you. If you opt to do it yourself, you will have to take time away from your work responsibilities to fit in your fit-out projects.
– Technical Expertise
While you can DIY and cut down on expenditure, nothing beats having an expert who knows their stuff. Your DIY efforts could turn out to be a disadvantage and you may end up spending more money to have the mess dealt with.
Professionals will be able to assess your office space and employ their skills to give you the best solution.
– Professional Recommendations
Office fit-out professionals will be able to strike a balance between your priorities and your budget and still come up with the best solution for your business. They will be able to creatively and expertly figure out how to bring out the best of your brand using design.
They will also keep your company values and vision in mind as they design a space that perfectly coordinates with them. Whatever your fit-out needs, a professional is in the best position to provide recommendations that will work best with your needs.
It is exciting to take on a project and see what the end result will be. However, when it comes to business, it is always best to work with professionals. You want your office space to turn out beautifully and communicate what your company stands for.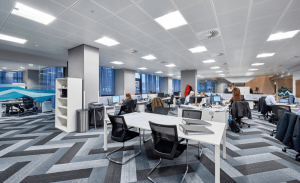 Taking into consideration your own business plans and aligning them with your office needs is the best strategy. As we are one of the leading fit out service providers in Qatar, we provide you with clear information and knowledge to be sure, that your property strategy is successful.
A better physical environment within the office will boost the employee's morale and ultimately improve their productivity. We know that every office has unique furniture and spatial requirements, lighting, and heating arrangements, and different levels of noise. You don't need any other interior fit out services in Qatar, Doha – just call Softzone interiors Interiors today!
With our office fit out services in Qatar, Doha – you'll get:
A sketch plan based on your brief, usually within 48 hours.

A condition report of potential tenancies in simple bullet point format

Indicative budgets for the construction of your Office Fit Out.
Looking for an Office Fit Out Upgrade?
What is a fit-out? Fit-out interior refers to the process of designing and furnishing the interior space of a building or premises. Creating a productive work environment is essential to the success of any organization. A well-designed workspace can positively impact employee engagement, collaboration, and performance. Here, we explore the importance of office fit-out enriching […]